ABC's "The Conners"
THE CONNERS - Walt Disney Television via Getty Images's "The Conners" stars Maya Lynne Robinson as Geena Williams-Conner, Jayden Rey as Mary, Michael Fishman as D.J. Conner, John Goodman as Dan Conner, Laurie Metcalf as Jackie Harris, Sara Gilbert as Darlene Conner, Emma Kenney as Harris Conner, Ames McNamara as Mark, and Lecy Goranson as Becky Conner. (Robert Trachtenberg/Disney General Entertainment Content via Getty Images)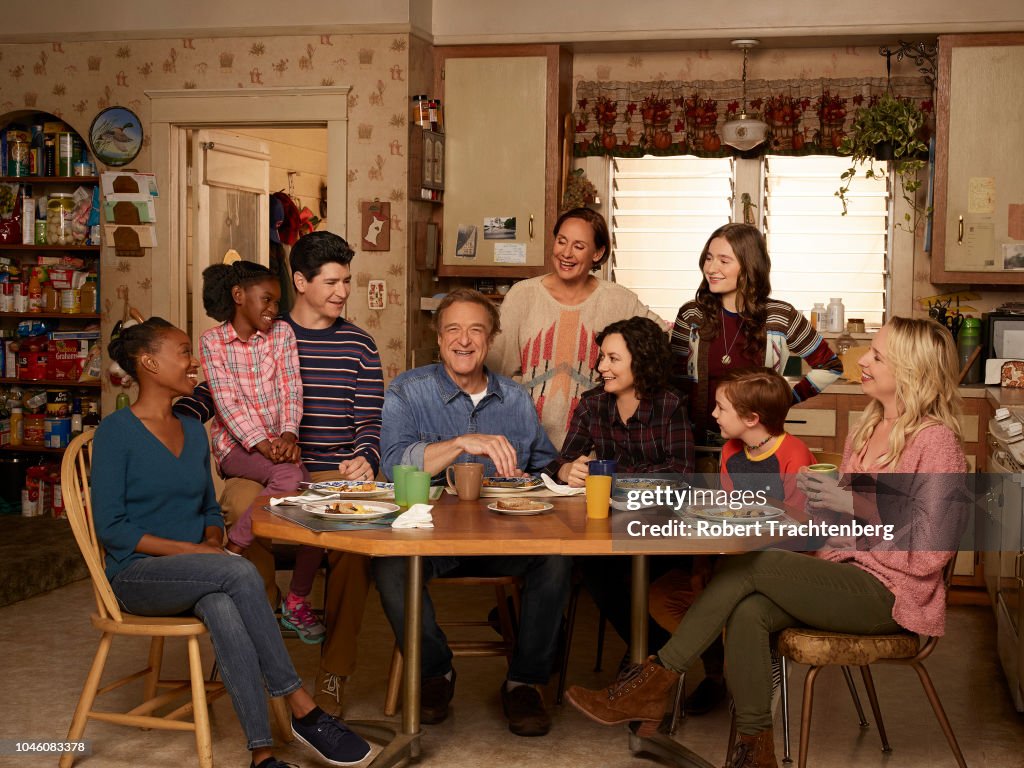 Hur får jag använda den här bilden?
INFORMATION
Begränsningar:
Kontakta ditt lokala kontor för all kommersiell eller marknadsföringsrelaterad användning.
TABLOIDS OUT; NO BOOK PUBLISHING WITHOUT PRIOR APPROVAL. NO ARCHIVE. NO RESALE.
Samling:
Disney General Entertainment Content
Datum skapat:
10 september 2018
Källa:
Disney General Entertainment Content
Högsta tillåtna filstorlek:
3000 x 2250 bpkt (25,40 x 19,05 cm) - 300 dpi - 5 MB