Twin Copernicus Sentinel-3 Satellite Launched in Northern Russia
PLESETSK COSMODROME, RUSSIA - APRIL 25: In this handout provided by the European Space Agency (ESA), the second Copernicus Sentinel-3 satellite, Sentinel-3B, awaits liftoff aboard a Rockot launcher April 25, 2018 at the Plesetsk Cosmodrome in northern Russia. Sentinel-3B joins its twin, Sentinel-3A, in orbit, the pair of identical satellites providing increased coverage and data delivery for Europe's Copernicus programme, the largest environmental monitoring programme in the world. The satellites carry the same suite of cutting-edge instruments to measure oceans, land, ice and atmosphere. (Photo by Stephane Corvaja/ESA via Getty Images)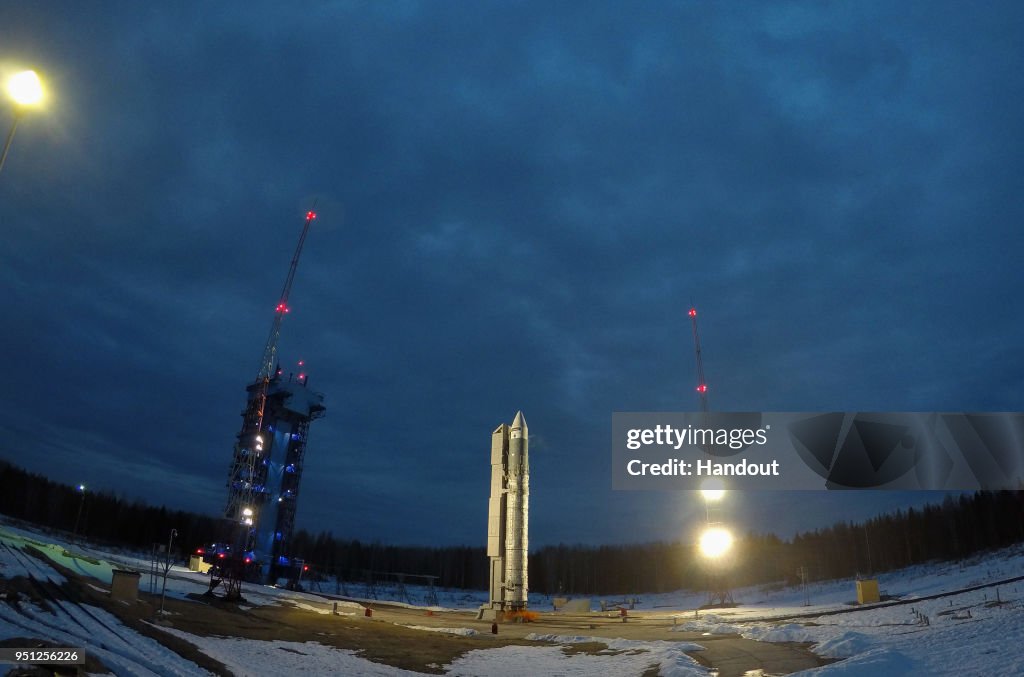 Hur får jag använda den här bilden?
INFORMATION
Begränsningar:
Kontakta ditt lokala kontor för all kommersiell eller marknadsföringsrelaterad användning.
Getty Images provides access to this publicly distributed image for editorial purposes and is not the copyright owner. Additional permissions may be required and are the sole responsibility of the end user.
Samling:
Getty Images News
Datum skapat:
25 april 2018
Källa:
Getty Images Europe
Högsta tillåtna filstorlek:
3000 x 1983 bpkt (25,40 x 16,79 cm) - 300 dpi - 2 MB